I'm always on the lookout for new places to paint. A big part of my process is to just experience and find new environments. Kanakides is an abandoned village I noticed while driving on a random road on the weekend. You could see it on top of a mountain. It looked like such a special place but a little bit difficult to get to.
The first time I went there, I didn't think there was any kind of road and didn't see one. I went through lot of rocks and bushes and stuff and it wasn't so easy. The second time, however, we found a road which made it a lot easier.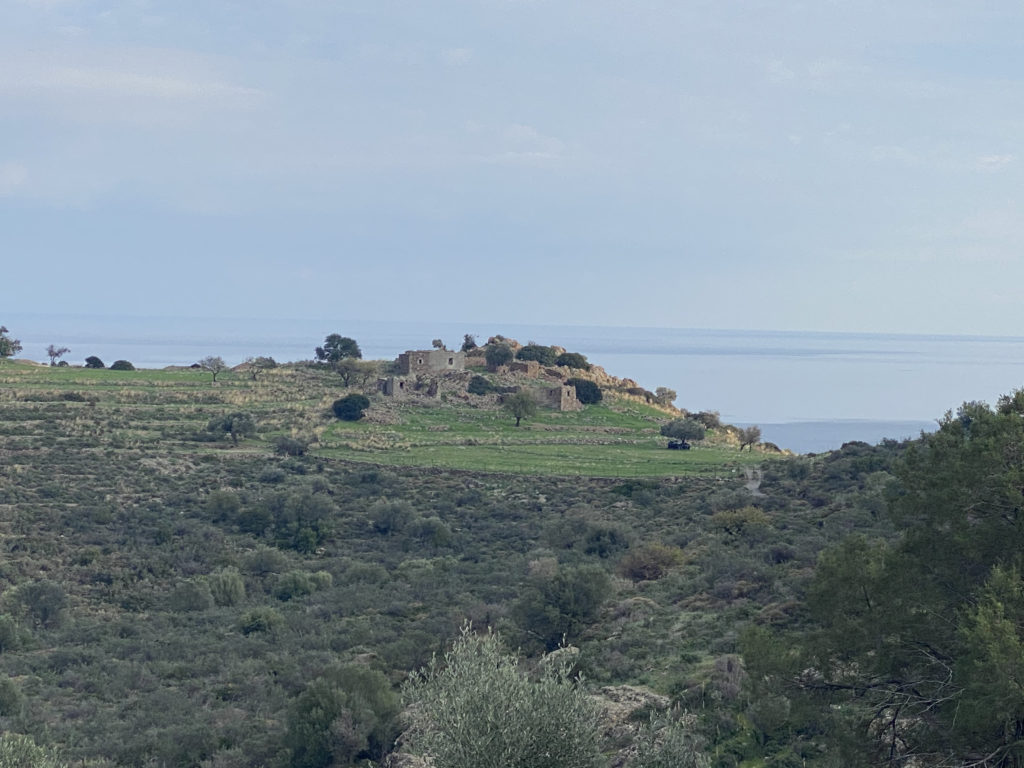 I absolutely love this place.
It was quite an experience being there. This is what I love about Greece. There are so many places like this that are so fascinating and historical. I feel at home and connected when I explore things like this. Like I am where I was born to be. I can't tell you the feeling I have when I was at this place for the first time. Photos do not do justice.
I will do a painting of Kanakides as soon as possible but I have some other ones I need to finish first. I need to find a way to paint faster to keep up with all the ideas.